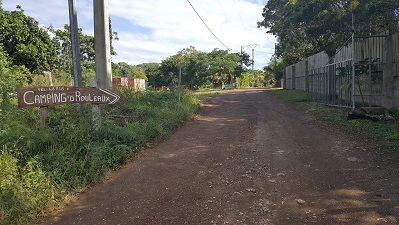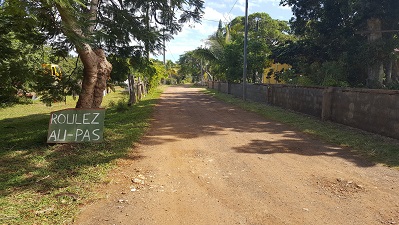 The camping " BAIE DES ROULEAUX " is located in front of the beach. This is a nice campsite, but access remains private. Only residents and campers are allowed to pass.
You will see all along the road several houses. Our company, EDMOND LOCATION AND TRANSPORT, is located just at the entrance, on your right, after passing the gate.
Also, be very careful ! You will certainly meet some children playing on the side of the road.
You are therefore asked to respect people who live on this stretch of road and please, RIDE AT WALKING PACE ! ( 10 km/h maximum!)
Thank you !